[fusion_builder_container hundred_percent="no" hundred_percent_height="no" hundred_percent_height_scroll="no" hundred_percent_height_center_content="yes" equal_height_columns="no" menu_anchor="" hide_on_mobile="small-visibility,medium-visibility,large-visibility" status="published" publish_date="" class="" id="" background_color="#000000″ background_image="" background_position="center center" background_repeat="no-repeat" fade="no" background_parallax="none" enable_mobile="no" parallax_speed="0.3″ video_mp4="" video_webm="" video_ogv="" video_url="" video_aspect_ratio="16:9″ video_loop="yes" video_mute="yes" video_preview_image="" border_size="" border_color="" border_style="solid" margin_top="" margin_bottom="" padding_top="" padding_right="" padding_bottom="" padding_left=""][fusion_builder_row][fusion_builder_column type="2_3″ layout="2_3″ spacing="" center_content="no" link="" target="_self" min_height="" hide_on_mobile="small-visibility,medium-visibility,large-visibility" class="" id="" background_color="" background_image="" background_position="left top" background_repeat="no-repeat" hover_type="none" border_size="0″ border_color="" border_style="solid" border_position="all" padding_top="" padding_right="" padding_bottom="" padding_left="" margin_top="" margin_bottom="" animation_type="" animation_direction="left" animation_speed="0.3″ animation_offset="" last="no"][fusion_text]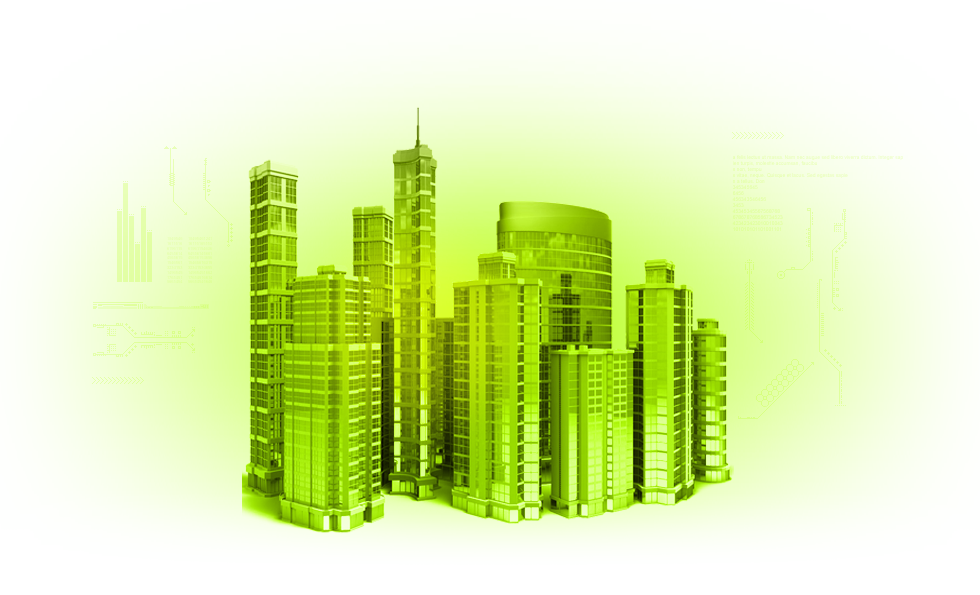 [/fusion_text][/fusion_builder_column][fusion_builder_column type="1_3″ layout="1_3″ spacing="" center_content="no" link="" target="_self" min_height="" hide_on_mobile="small-visibility,medium-visibility,large-visibility" class="" id="" background_color="" background_image="" background_position="left top" background_repeat="no-repeat" hover_type="none" border_size="0″ border_color="" border_style="solid" border_position="all" padding_top="" padding_right="" padding_bottom="" padding_left="" margin_top="" margin_bottom="" animation_type="" animation_direction="left" animation_speed="0.3″ animation_offset="" last="no"][fusion_separator style_type="none" hide_on_mobile="small-visibility,medium-visibility,large-visibility" class="" id="" sep_color="rgba(62,62,62,0)" top_margin="90px" bottom_margin="" border_size="" icon="" icon_circle="" icon_circle_color="" width="" alignment="center" /][fusion_text]
CONTACT US
Keep in touch
[/fusion_text][/fusion_builder_column][/fusion_builder_row][/fusion_builder_container][fusion_builder_container admin_label="" hundred_percent="no" hundred_percent_height="no" hundred_percent_height_scroll="no" hundred_percent_height_center_content="yes" equal_height_columns="no" menu_anchor="" hide_on_mobile="no" status="published" publish_date="" class="" id="contact" background_color="#000000″ background_image="" background_position="left top" background_repeat="no-repeat" fade="no" background_parallax="none" enable_mobile="no" parallax_speed="0.3″ video_mp4="" video_webm="" video_ogv="" video_url="" video_aspect_ratio="16:9″ video_loop="yes" video_mute="yes" video_preview_image="" border_size="0px" border_color="" border_style="solid" margin_top="" margin_bottom="" padding_top="100px" padding_right="" padding_bottom="50px" padding_left=""][fusion_builder_row][fusion_builder_column type="1_2″ layout="1_4″ last="no" spacing="yes" center_content="no" hide_on_mobile="no" background_color="" background_image="" background_repeat="no-repeat" background_position="left top" hover_type="none" link="" border_position="all" border_size="0px" border_color="" border_style="" padding_top="" padding_right="" padding_bottom="" padding_left="" margin_top="" margin_bottom="" animation_type="" animation_direction="" animation_speed="0.1″ animation_offset="" class="" id="" min_height=""][fusion_title margin_top="" margin_bottom="" hide_on_mobile="small-visibility,medium-visibility,large-visibility" class="" id="" size="3″ content_align="left" style_type="none" sep_color=""]
Stay connected with us !
[/fusion_title][fusion_text columns="" column_min_width="" column_spacing="" rule_style="default" rule_size="" rule_color="" hide_on_mobile="small-visibility,medium-visibility,large-visibility" class="" id="" animation_type="" animation_direction="left" animation_speed="0.3″ animation_offset=""]
If you have an enquiry regarding an exciting new project, or would like to discuss any future projects you may have in mind, feel free to drop us a mail. Or else, if you are just passing by and simply want to say hello, then you are more than welcome. Thanks for visiting Monster AR !!
[/fusion_text][/fusion_builder_column][fusion_builder_column type="1_2″ layout="1_2″ last="no" spacing="yes" center_content="no" hide_on_mobile="no" background_color="" background_image="" background_repeat="no-repeat" background_position="left top" hover_type="none" link="" border_position="all" border_size="0px" border_color="" border_style="" padding_top="" padding_right="" padding_bottom="" padding_left="" margin_top="" margin_bottom="" animation_type="" animation_direction="" animation_speed="0.1″ animation_offset="" class="" id="" min_height=""][fusion_text columns="" column_min_width="" column_spacing="" rule_style="default" rule_size="" rule_color="" hide_on_mobile="small-visibility,medium-visibility,large-visibility" class="" id=""]
[/fusion_text][/fusion_builder_column][/fusion_builder_row][/fusion_builder_container][fusion_builder_container hundred_percent="no" hundred_percent_height="no" hundred_percent_height_scroll="no" hundred_percent_height_center_content="yes" equal_height_columns="no" menu_anchor="" hide_on_mobile="small-visibility,medium-visibility,large-visibility" status="published" publish_date="" class="" id="" background_color="#0f0f0f" background_image="https://monsterar.net/wp-content/uploads/2019/04/BG-bawah.jpg" background_position="center center" background_repeat="no-repeat" fade="no" background_parallax="none" enable_mobile="no" parallax_speed="0.3″ video_mp4="" video_webm="" video_ogv="" video_url="" video_aspect_ratio="16:9″ video_loop="yes" video_mute="yes" video_preview_image="" border_size="" border_color="" border_style="solid" margin_top="" margin_bottom="" padding_top="50px" padding_right="" padding_bottom="50px" padding_left=""][fusion_builder_row][fusion_builder_column type="1_4″ layout="1_4″ spacing="" center_content="no" link="" target="_self" min_height="" hide_on_mobile="small-visibility,medium-visibility,large-visibility" class="" id="" background_color="" background_image="" background_position="left top" background_repeat="no-repeat" hover_type="none" border_size="0″ border_color="" border_style="solid" border_position="all" padding_top="" padding_right="" padding_bottom="" padding_left="" margin_top="" margin_bottom="" animation_type="" animation_direction="left" animation_speed="0.3″ animation_offset="" last="no"][/fusion_builder_column][fusion_builder_column type="1_2″ layout="1_2″ spacing="" center_content="no" link="" target="_self" min_height="" hide_on_mobile="small-visibility,medium-visibility,large-visibility" class="" id="" background_color="" background_image="" background_position="left top" background_repeat="no-repeat" hover_type="none" border_size="0″ border_color="" border_style="solid" border_position="all" animation_type="" animation_direction="left" animation_speed="0.3″ animation_offset="" last="no"][fusion_text columns="" column_min_width="" column_spacing="" rule_style="default" rule_size="" rule_color="" hide_on_mobile="small-visibility,medium-visibility,large-visibility" class="" id="" animation_type="" animation_direction="left" animation_speed="0.3″ animation_offset=""]
FIND US
[/fusion_text][/fusion_builder_column][fusion_builder_column type="1_4″ layout="1_4″ spacing="" center_content="no" link="" target="_self" min_height="" hide_on_mobile="small-visibility,medium-visibility,large-visibility" class="" id="" background_color="" background_image="" background_position="left top" background_repeat="no-repeat" hover_type="none" border_size="0″ border_color="" border_style="solid" border_position="all" animation_type="" animation_direction="left" animation_speed="0.3″ animation_offset="" last="no"][/fusion_builder_column][fusion_builder_column type="1_2″ layout="1_2″ spacing="" center_content="no" link="" target="_self" min_height="" hide_on_mobile="small-visibility,medium-visibility,large-visibility" class="" id="" background_color="" background_image="" background_image_id="" background_position="left top" background_repeat="no-repeat" hover_type="none" border_size="0″ border_color="" border_style="solid" border_position="all" padding_top="" padding_right="" padding_bottom="" padding_left="" margin_top="" margin_bottom="" animation_type="" animation_direction="left" animation_speed="0.3″ animation_offset="" last="no"][fusion_text columns="" column_min_width="" column_spacing="" rule_style="default" rule_size="" rule_color="" hide_on_mobile="small-visibility,medium-visibility,large-visibility" class="" id="" animation_type="" animation_direction="left" animation_speed="0.3″ animation_offset=""]
Indonesia 
Jln. Aren No. 29 Kel. Jati Pulo, Kec. Palmerah
Jakarta Barat – 11430
[/fusion_text][fusion_text columns="" column_min_width="" column_spacing="" rule_style="default" rule_size="" rule_color="" class="" id=""]
T: (021) 22562887  |  M: 0856 8687 188  |  E: [email protected]
[/fusion_text][fusion_modal name="map" title="OUR LOCATION" size="large" background="" border_color="" show_footer="yes" class="" id=""]
[fusion_map address="Jl. Aren No.29, Jatipulo, Palmerah, Kota Jakarta Barat, Daerah Khusus Ibukota Jakarta 11430″ type="roadmap" width="" height="" zoom="14″ scrollwheel="yes" scale="yes" zoom_pancontrol="yes" animation="no" popup="yes" map_style="default" overlay_color="" infobox_content="" infobox="default" infobox_text_color="" infobox_background_color="" icon="" hide_on_mobile="small-visibility,medium-visibility,large-visibility" class="" id=""][/fusion_map]
[/fusion_modal][fusion_separator style_type="none" hide_on_mobile="small-visibility,medium-visibility,large-visibility" class="" id="" sep_color="" top_margin="" bottom_margin="20px" border_size="" icon="" icon_circle="" icon_circle_color="" width="" alignment="center" /][fusion_button link="https://goo.gl/maps/c8QHXc7sbQHepusF8″ text_transform="" title="map" target="_self" link_attributes="" alignment="center" modal="map" hide_on_mobile="small-visibility,medium-visibility,large-visibility" class="" id="" color="custom" button_gradient_top_color="rgba(33,118,255,0)" button_gradient_bottom_color="rgba(33,118,255,0)" button_gradient_top_color_hover="#ffffff" button_gradient_bottom_color_hover="#ffffff" accent_color="#ffffff" accent_hover_color="#000000″ type="" bevel_color="" border_width="2″ border_radius="0″ border_color="#ffffff" border_hover_color="#000000″ size="small" stretch="default" icon="" icon_position="left" icon_divider="no" animation_type="" animation_direction="left" animation_speed="0.3″ animation_offset=""]VIEW DIRECTION[/fusion_button][fusion_separator style_type="none" hide_on_mobile="small-visibility,medium-visibility,large-visibility" class="" id="" sep_color="" top_margin="" bottom_margin="40px" border_size="" icon="" icon_circle="" icon_circle_color="" width="" alignment="center" /][fusion_imageframe image_id="1432″ style_type="none" stylecolor="" hover_type="none" bordersize="" bordercolor="" borderradius="" align="center" lightbox="no" gallery_id="" lightbox_image="" alt="" link="" linktarget="_self" hide_on_mobile="small-visibility,medium-visibility,large-visibility" class="" id="" animation_type="" animation_direction="left" animation_speed="0.3″ animation_offset=""]http://monsterar.net/wp-content/uploads/2017/12/garis-kontak-300×14.png[/fusion_imageframe][/fusion_builder_column][fusion_builder_column type="1_2″ layout="1_2″ spacing="" center_content="no" link="" target="_self" min_height="" hide_on_mobile="small-visibility,medium-visibility,large-visibility" class="" id="" background_color="" background_image="" background_image_id="" background_position="left top" background_repeat="no-repeat" hover_type="none" border_size="0″ border_color="" border_style="solid" border_position="all" padding_top="" padding_right="" padding_bottom="" padding_left="" margin_top="" margin_bottom="" animation_type="" animation_direction="left" animation_speed="0.3″ animation_offset="" last="no"][fusion_text columns="" column_min_width="" column_spacing="" rule_style="default" rule_size="" rule_color="" hide_on_mobile="small-visibility,medium-visibility,large-visibility" class="" id=""]
Singapore
81 Ubi Ave 4 #01-05
UB. One Singapore 408830
[/fusion_text][fusion_text columns="" column_min_width="" column_spacing="" rule_style="default" rule_size="" rule_color="" hide_on_mobile="small-visibility,medium-visibility,large-visibility" class="" id=""]
T: +65 6538 4074 | M: +65 8483 836 | E: [email protected]
[/fusion_text][fusion_modal name="map" title="OUR LOCATION" size="large" background="" border_color="" show_footer="yes" class="" id=""]
[fusion_map address="Jl. Aren No.29, Jatipulo, Palmerah, Kota Jakarta Barat, Daerah Khusus Ibukota Jakarta 11430″ type="roadmap" width="" height="" zoom="14″ scrollwheel="yes" scale="yes" zoom_pancontrol="yes" animation="no" popup="yes" map_style="default" overlay_color="" infobox_content="" infobox="default" infobox_text_color="" infobox_background_color="" icon="" hide_on_mobile="small-visibility,medium-visibility,large-visibility" class="" id=""][/fusion_map]
[/fusion_modal][fusion_separator style_type="none" hide_on_mobile="small-visibility,medium-visibility,large-visibility" class="" id="" sep_color="" top_margin="" bottom_margin="20px" border_size="" icon="" icon_circle="" icon_circle_color="" width="" alignment="center" /][fusion_button link="https://goo.gl/maps/LXWDe8i4imDiu7d27″ text_transform="" title="map" target="_self" link_attributes="" alignment="center" modal="map" hide_on_mobile="small-visibility,medium-visibility,large-visibility" class="" id="" color="custom" button_gradient_top_color="rgba(33,118,255,0)" button_gradient_bottom_color="rgba(33,118,255,0)" button_gradient_top_color_hover="#ffffff" button_gradient_bottom_color_hover="#ffffff" accent_color="#ffffff" accent_hover_color="#000000″ type="" bevel_color="" border_width="2″ border_radius="0″ border_color="#ffffff" border_hover_color="#000000″ size="small" stretch="default" icon="" icon_position="left" icon_divider="no" animation_type="" animation_direction="left" animation_speed="0.3″ animation_offset=""]VIEW DIRECTION[/fusion_button][fusion_separator style_type="none" hide_on_mobile="small-visibility,medium-visibility,large-visibility" class="" id="" sep_color="" top_margin="" bottom_margin="40px" border_size="" icon="" icon_circle="" icon_circle_color="" width="" alignment="center" /][fusion_imageframe image_id="1432″ style_type="none" stylecolor="" hover_type="none" bordersize="" bordercolor="" borderradius="" align="center" lightbox="no" gallery_id="" lightbox_image="" alt="" link="" linktarget="_self" hide_on_mobile="small-visibility,medium-visibility,large-visibility" class="" id="" animation_type="" animation_direction="left" animation_speed="0.3″ animation_offset=""]http://monsterar.net/wp-content/uploads/2017/12/garis-kontak-300×14.png[/fusion_imageframe][/fusion_builder_column][fusion_builder_column type="1_1″ layout="1_1″ spacing="" center_content="no" link="" target="_self" min_height="" hide_on_mobile="small-visibility,medium-visibility,large-visibility" class="" id="" background_color="" background_image="" background_image_id="" background_position="left top" background_repeat="no-repeat" hover_type="none" border_size="0″ border_color="" border_style="solid" border_position="all" padding_top="" padding_right="" padding_bottom="" padding_left="" margin_top="" margin_bottom="" animation_type="" animation_direction="left" animation_speed="0.3″ animation_offset="" last="no"][fusion_separator style_type="none" hide_on_mobile="small-visibility,medium-visibility,large-visibility" class="" id="" sep_color="" top_margin="" bottom_margin="8%" border_size="" icon="" icon_circle="" icon_circle_color="" width="" alignment="center" /][/fusion_builder_column][/fusion_builder_row][/fusion_builder_container]